Michael O'Shea & Co. Solicitors have been practising in Templeogue Village for almost 30 years. Having qualified in 1981, Michael remained with the firm where he trained for a further 3 years before going on to establish his own practice in 1984. Since then, the firm has developed and expanded in line with the evolving legal framework in Ireland. The firm offers a wide and complete range of legal services, both private client and commercial.
We recognise the diverse needs of our clients in today's ever changing environment and it has always been our practise to provide a personal, dedicated and efficient service to all of our clients in a cost effective manner.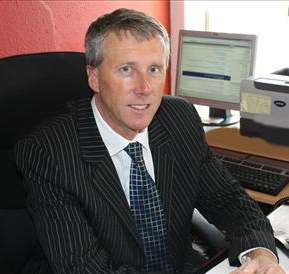 Michael was educated at Templeogue College, Dublin and at U.C.D. and qualified as a solicitor in 1981. He has overseen the development of the firm from a small one-man practice dealing primarily with conveyancing and litigation to a practice which now incorporates a wide range of services on behalf of clients across the broad spectrum of legal services from District Court matters up to Commercial Court and the European Courts of Justice.
Michael's focus has primarily been on that of private clients and he attributes the development of the practice to the underlying principles of a personal and professional service.